2019
Impact Factor of 2.541
Ranked 2nd out of 28 ornithology journals based on Impact Factors.
Avian Conservation and Ecology is an academic refereed journal indexed by:
DOAJ: Directory of Open Access Journals; Google Scholar; Scopus; Science Citation Index Expanded (Current Contents - Agriculture, Biology & Environmental Sciences, Zoological Record and BIOSIS Previews.)
Avian Conservation and Ecology
ISSN: 1712-6568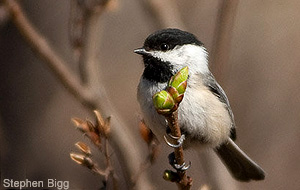 Avian Conservation and Ecology is an open-access, fully electronic scientific journal, sponsored by the Society of Canadian Ornithologists and Birds Canada. We publish papers that are scientifically rigorous and relevant to the bird conservation community in a cost-effective electronic approach that makes them freely available to scientists and the public in real-time. ACE is a fully indexed journal that welcomes contributions from scientists all over the world.
Browse the Table of Contents:
Special Features:
Do you have a great idea for a special feature in ACE? Please contact one of our Editors in Chief with your ideas regarding necessary and timely research foci to help us understand the conservation and ecology of birds. We select one or two special issue topics per year. Instructions

Conservation of Boreal Birds


Published June 2020



Advancing bird population monitoring with acoustic recording technologies


Published December 2017



Quantifying Human-related Mortality of Birds in Canada


Published September 2013



Aerial Insectivores
Published February 2013

Conservation of Grassland Birds: Causes and Consequences of Population Declines
Published June 2011
Bird Conservation in the Boreal Forest: Is there a Case for Resilience?
Published July 2009
Avian Conservation and Ecology ISSN: 1712-6568